Introduction
HDA Engineering is a locally owned group of professionals specializing in the design and commissioning of mechanical systems for: commercial buildings, multi-unit residential complexes, health care facilities, educational institutes, recreational complexes, secured facilities, heritage buildings, laboratories, and warehouses.
In keeping with the expanding needs of our clients, HDA Engineering has been a leader in the use of technology and design which provides a proper balance of energy conservation and maintenance efficiency. We continually strive to incorporate the philosophy of designing efficient low maintenance mechanical systems. Our firm is a leader in Commissioning and LEED (Leadership in Energy & Environmental Design). We obtain energy efficient designs utilizing heat reclaim, variable air flow and pumping, geothermal heating and cooling, chilled beams, radiant floors, low flow plumbing fixtures, rain water collection, displacement ventilation, and dedicated outdoor air systems.
Our company strongly supports continuing education for our staff and strive to ensure that all members of the team are educated in the latest technologies to remain current and effective in a rapidly changing industry. We have had team members attend various mechanical design and application seminars, LEED Certification, Confined Space Training, certified AutoCAD and Revit training courses, and many ASHRAE professional development seminars and short courses.
History
HDA Engineering was founded in 1980 by Bryan Hooker as Hooker Engineering Ltd. He grew his reputation and staff for the next 18 years until Bryan, Grant Dawson, Randy Babiuk, and David Miller became partners in 1998 under the name of Hooker Dawson and Associates. In 2002 Grant became President of the company and Bryan took over the position of construction inspector. With the addition of Ted Cooke to the partnership in 2005 the company continued to thrive and move forward. Over the next couple of years Randy retired and David moved onto his next career. Then in 2017 Grant retired and Ted took over the position of President.
In 2008 we relocated to our present office location and changed our name to HDA Engineering. Neal Herperger, Carla Spriggs, and Jackie Johnson became partners from within the firm. We are proud of our policy of employees being promoted from within the company to the ownership group. This allows us to continue to build our staff while providing experienced mentors.
Affiliations
Our employees are proud to be a part of the following associations:
ACEC: Association of Consulting Engineering Companies
APEGS: Association of Professional Engineers and Geosciences of Saskatchewan
APEGM: Association of Professional Engineers and Geosciences of Manitoba
APEGA: Association of Professional Engineers and Geosciences of Alberta
ASHRAE: American Society of Heating, Refrigeration and Air Conditioning Engineers
A4LE: Association for Learning Enviroments
CHES: Canadian Healthcare Engineering Society
MCAS: Mechanical Contractors Association of Saskatchewan Inc.

SaskBIM:

Saskatchewan BIM Community
TPSK: Technology Professionals Saskatchewan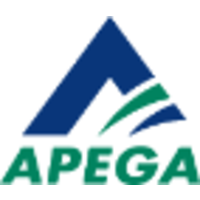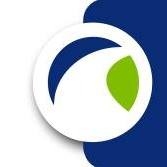 Charitable Organizations
As a company we believe in giving back to the community and support the following causes:
Canadian Association of Chiefs of Police
Saskatchewan Federation of Police Officers
Canadian Firefighters Association
SOS Children's Magazine
Missing Kids
Drugs and Addition Magazine
Make a Wish Foundation
MS Bike Tour
Hospital of Saskatchewan Activity Book
Canadian Cancer Society
Jail and Bail Cancer Society
Telemiracle Foundation
Regina Humane Society, Inc.
Regina Ski Club Alpine Adaptive Ski Program (RAASP)
Habitat for Humanity Regina