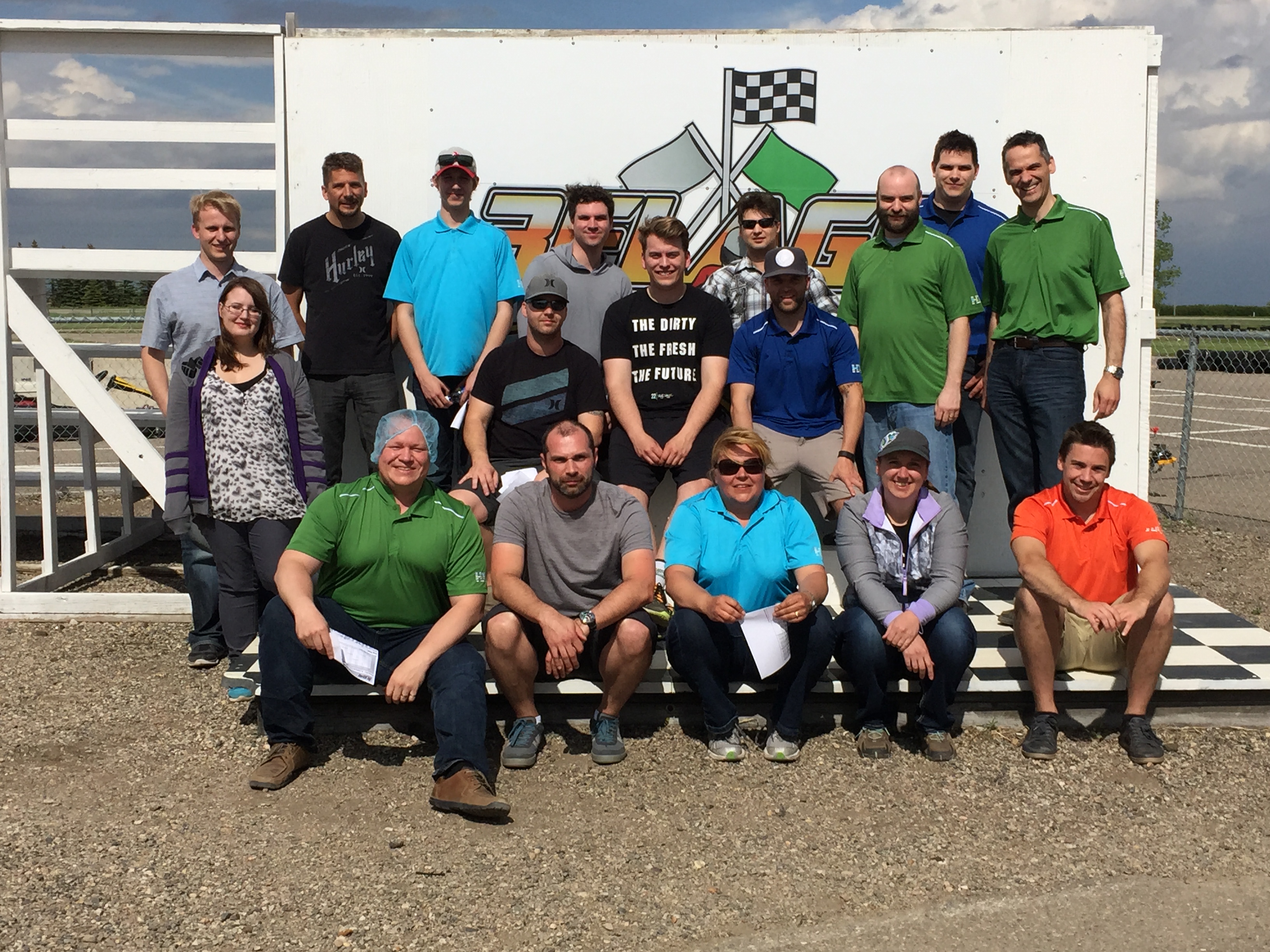 To celebrate the launch of our new website, HDA Engineering held it's 2nd Annual Go-Kart racing competition at 3 Flags Go-Kart Racing (http://3flags.net/Page-Main.html) located 10 minutes north/west of Regina, on Highway #11 at Exit "C".
Consultants were invited to compete in the 3 Flags Grand Prix Package which included: 10 Lap Practice, 10 Lap Qualifer, and a 14 Lap Final. After a hard day of racing, everyone had time to sit down and socialize after the friendly competition with hamburgers, hot dogs, and wobbly pops.
Congratulations to Tyson (BBK Structural Engineers) for defeating last year's champion Justin (HDA Engineering) and taking home the Gold Cup!
We hope to see everyone again next year!